Originally Posted on Fluid Motor Union
Risque titles are the name of the game today, as fabrication pushes forward on the header work on the RBM x FMU CLK63 AMG Black Series SEMA build.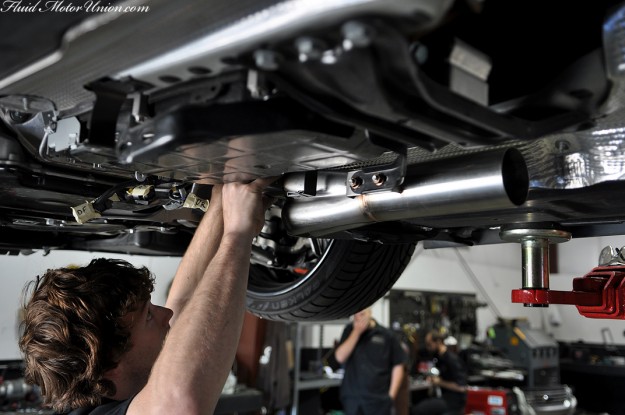 When it comes to headers on any 6.2L M156 motor, custom-fabricating a set requires patience, precision and a whole lot of caffeine. It's a small space to work with on almost every version of the 63 setup (C, CLK, etc.), so it's very much a "measure twenty times, cut once" mentality. As always, Fluid MotorUnion is up to that task.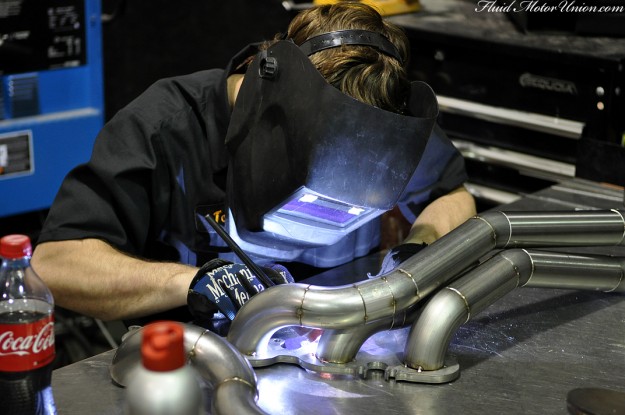 Let's start with the bullet merge collector we've finished assembling: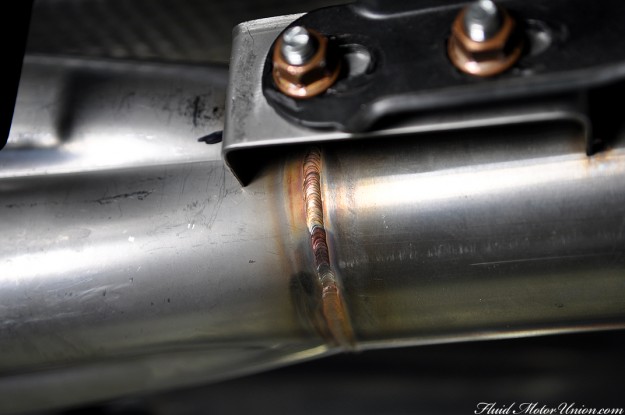 And now let's get to the meat-and-potatoes of the blog post, the headers themselves! Since it's SEMA, our design needs to be highly functional but still different than your standard set of long-tube headers. After lots of research, sitting down and theorizing, we have the idea we're running with, but we're not going to give it away just yet. For now, though, we've got one set of fully-welded headers (passenger), and the driver's side should be finished incredibly soon. Let's take a look at the progress so far, shall we?
We're moving at the speed of light, but it's still a long process. Needless to say, we remain dedicated to our high standards of craftsmanship and won't sacrifice an ounce of quality during the build. We'll see you all at the barbecue tonight! It starts at 4 and goes until whenever we feel like it. Remember: No Haters.