Originally Posted on Fluid Motor Union
Are you guys as excited for the RBM x FMU Black Series SEMA build as we are? Good, because we've got it on the blog again today.
The pace hasn't slowed one bit since we got crackin' on the Black Series' headers and exhaust, among other trick little things we haven't mentioned yet. Today is no different, as the designing, fitment work and welding haven't broken pace once.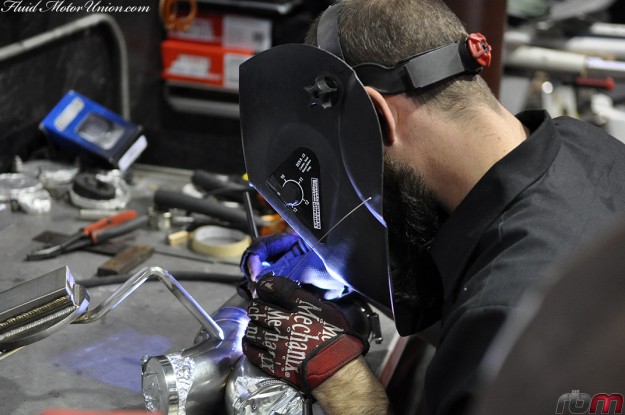 Today, we're going to focus on the work taking place at the middle resonator set, heading backwards towards the rear section. We've already put together the X-pipe and the initial piping that extends to just behind the differential, so enjoy some pictures from that region while we keep crackin' on the headers up front. We're moving quickly, but not a single inch of our perfectionist style is being compromised; after all, we're pretty amped to have the honor to build a SEMA car, and that energy should be riding with us until the minute the BS leaves our facility. Enjoy the pics!
Aside from more Black Series content (obviously), we'll have a good post or two up about Scott's twin-turbo Explorer build, which is moving along just as quickly. Until tomorrow!