ok so first and for most, i have to say thank you too KIYO at Carbonetic, without him i wouldn't been able to attend this great event .. a week before the event, i went to newport beach to go to apple store and lets just say there are some great cars worth loosing a clutch over, my comptech clutch wasn't havin it … so now i am rockin a CARBONETIC TRIPLE CARBON PLATE like the one in my sc's now with this clutch, i feel the full power of nsx now! so thats why i water marked all the image for with there logo .. thanks again KIYO! BUT the bad luck / good luck, story doesn't end there ..
i was switching lanes on the 10 and some prick cut into my lane and took me out ..
thankfully my boy kelvin knew a few trick to buff that it and the meguiars guys worked there magic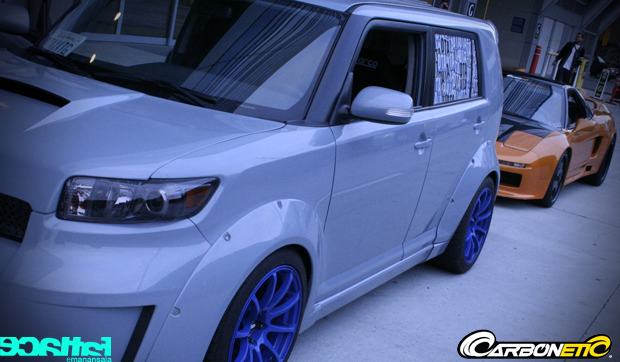 yo and the DTA boys say me on the side of the road and lent a hand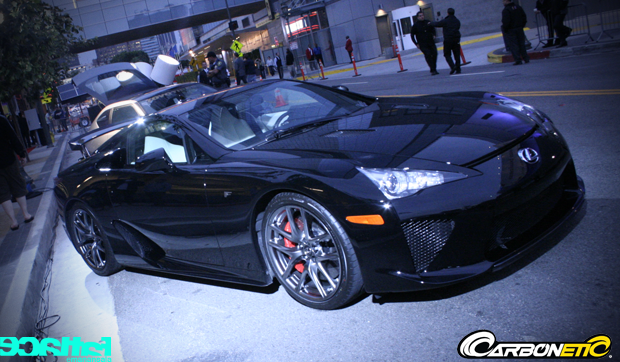 as we all parked to get ready to load up stairs in the event .. i saw my baby …
the fam .. its really crazy to think that these guys are all my friends .. if you look at each car .. they all have there own story just like the owners of each car .. and its awesome to know that can all park together and make our mark …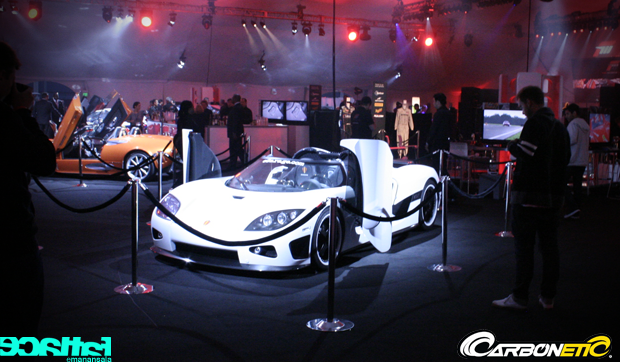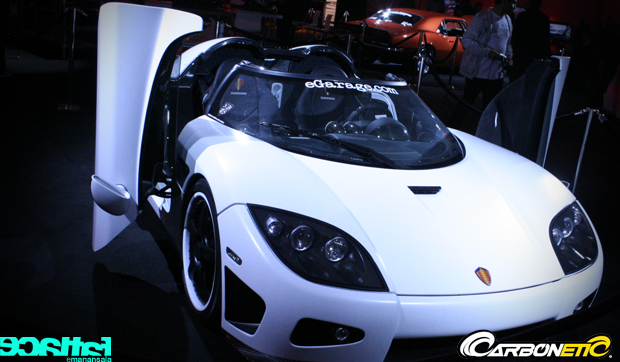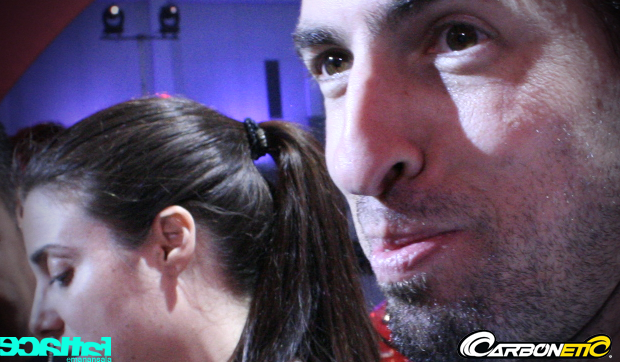 homie vinney and wifey doin the hustle, great seeing him
the meguiars "white mamba" note he and i threw down an amazing 1:33 on the track but in the forza STi's … !!
mr emmerson .. he alway keeps an eye on us all !!
the one and only mr yoshihara … it was nice to see him before he took off again .. so happy he is making and killin it !
the OL G's !! rj paul and kel ..
my little em, working hard as always .. i am telling you she is going to rule the world !
my other mentor vic and brother from another mother mike lee
yea .. this is kelvins way of telling you … you should be here ..
because mix master mike and travis barker was amazing!!
my co worker and side kick corrisa furr now in the big leagues as a pirelli girl ..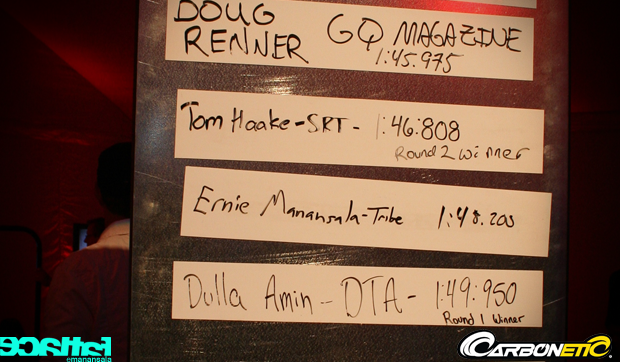 and lastly .. yea thats me in 3rd-4th place .. we had to run the same kia on the top gear track… i have all the episodes on my hard drive and it pissed me off that i did a 1:48 … i did mess up in chicago pretty badly … but in the end i went home and watch the tom cruise run .. [youtube]http://www.youtube.com/watch?v=YPGOdnDoHrY&feature=related[/youtube] then realized… damn … that was pretty accurate .. if you look at the times on the show vs the times on the board .. we all did pretty good .. but i still beat you all ! but the top 3
so it was a honor to be apart of the FORZA 4 event .. i own every driving game that came out since my super nes .. and i have to say im impressed with what the guys at forza are pulling off .. bravo .. e
Comments